Our mission to a healthier, cleaner and more sustainable future.
World leaders attended the United Nations COP26 summit to 'have their say' on the future of our planet and map a way out of global warming.
This post-COP26 era will now be underpinned by long-term planning, short-term quick wins and, most importantly, shared responsibility by us as individuals and businesses.  We are grateful that our Impress Print Services team and community are passionate about championing change, and are stronger than ever.
Impress have been Carbon Neutral for 5 Years
Since 2016 we have measured and verified our direct and purchased emissions (scope 1 & 2), e.g. the power for our buildings and vehicle fleet.  We are supper chuffed to have achieved our carbon reduction targets year on year and our on-site solar roof panels installed  this year should make a big difference too!
Protecting certified carbon-rich and biodiversity-rich habitats
After measuring our carbon footprint and taking steps to reduce it, there are some emissions that are tricky to avoid right now so we choose to remove these through carbon sequestration.  We Carbon Balance (offset) the equivalent of our total business carbon footprint with World Land Trust to fund the protection of forests that store carbon dioxide (CO2).
We believe this is a responsible, sustainable and effective choice for the global climate, for threatened habitats and wildlife, for local communities, and for our business.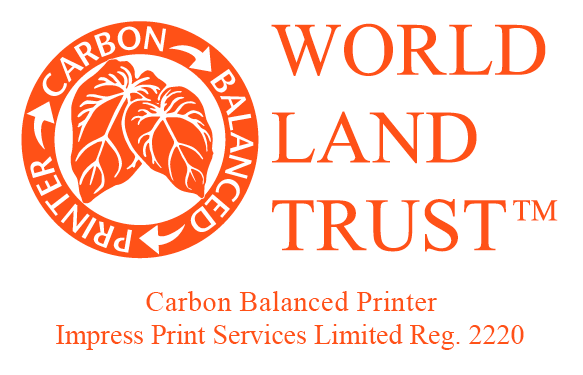 Next step… Net Zero Carbon
Our pathway now is to measure, manage, report and reduce our indirect emissions (Scope 3) to as close as possible to zero.  We are well underway with our waste management and have mapped out our journey to assess the rest of our operations and value chain.
IN THIS 'DECADE OF ACTION', NET ZERO TARGETS ARE INCREASINGLY BEING
IMPLEMENTED BY BUSINESSES AND GOVERNMENTS GLOBALLY.  LET'S WORK TOGETHER TO BUILD A SUSTAINABLE BRIGHTER FUTURE FOR US AND OUR PLANET…