A buzzing friendly highly skilled team
Impress was established in 1989 and led by brother and sister team Mike and Helen, has grown into an award winning environmental print company and one of the most successful, highly regarded and innovative print and communication providers in the South East.
Impress is a buzzing place with a friendly and highly skilled team who ensure our clients are looked after every step of the way. You will even have a dedicated Account Manager to ensure the best possible customer service experience. We want our clients to love working with us and to love the end results even more… see our testimonials page to check out a few unsolicited words from our clients.

OUR MASCOT
The social bee!  We compare ourselves to the dedicated bees, working together to make something really special. Our team are brimming with ideas, creativity and expertise to ensure your print and communications projects have really special outcomes too.
Bees work is sustainable and has a positive effect on our environment. We like to play our part and make a difference whenever we can …and with our 'Award Winning' achievements you may see us doing a little 'Waggle Dance' now and again too!
OUR MISSION
Impress is passionately committed to providing friendly, expert and outstanding value print, design and communications solutions.
OUR QUALITY
Providing an exceptional quality service is what makes us tick. We work to a range of International ISO standards, including quality management, colour control, secure data and environmental controls.
OUR ENVIRONMENT
We have an ongoing sustainability programme and are proud to be one of only a few Carbon Balanced Printers in the country!  We actively support the important work of the Forest Stewardship Council® (FSC®) and the World Land Trust.
OUR PEOPLE
Impress is a buzzing place with a friendly and highly skilled team who ensure our clients are looked after every step of the way.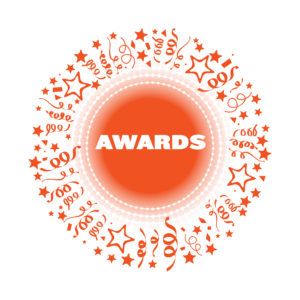 CELEBRATING EXCELLENCE

At Impress we are committed to going above and beyond requirements and being 'impressive' in everything we do!  To be nominated as a finalist or be an award winner is a real celebration of our teams efforts.
LOCATION
Impress operate from sites totalling over 33,000 sq. ft. with dedicated production facilities for lithographic print, digital and large format print, mailings, stock control and storage. Based in Hersham, Surrey and only 25 minutes from Central London we are easily accessible by both train and road and are ideally situated to serve the City and the South East.
WE WELCOME VISITORS
Visitors are welcome at any time, whether it's to discuss a job or just to have a look around our factory and meet our staff, so please don't hesitate to come and see us.