Celebrations at the Virtual Planet Mark Awards 2020.
Impress Print Services were delighted to be finalists and awarded 'Highly Commended' for Supply Chain Engagement at The Planet Mark Awards 2020 on 15th October.
The Planet Mark is a certification programme recognising commitment to continuous improvement in sustainability.  Their annual awards ceremony is usually held in London, but due to the COVID-19 pandemic, Planet Mark held the event virtually online this year.  Meeting up remotely with other members was fantastic.  We celebrated our achievements together with a glass of fizz and not having to worry about what shoes to wear!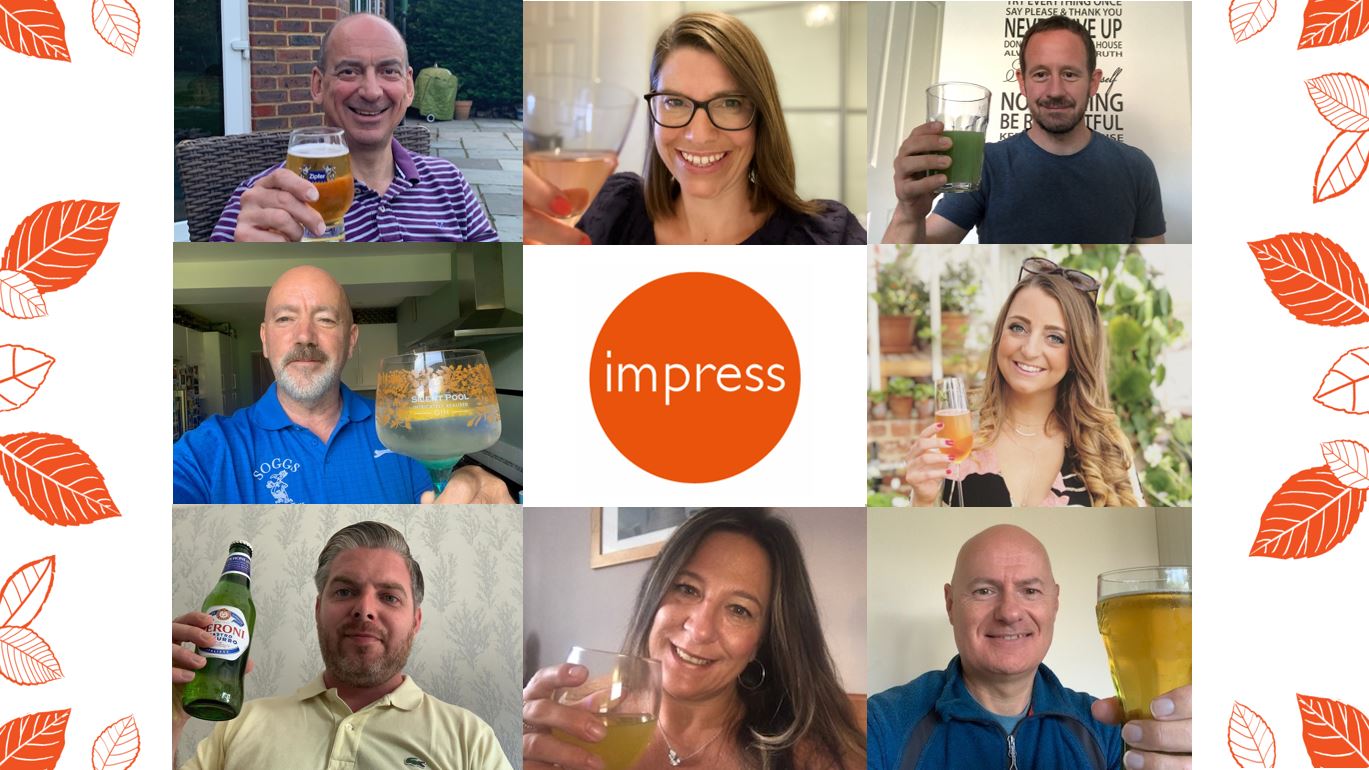 OUR PROJECT:  VEGAN PRINT
From paper and inks to bindings, we work with our suppliers to access every detail of each product component.  We are proud to hold the Vegetarian Society Approved Vegan Trademark.  This provides confidence that our vegan products are free from animal-derived ingredients.
SUPPLY CHAIN ENGAGEMENT
Our leadership and procurement teams are ambitious as we implement creative projects.  Supply chain management is key to ensure sustained and continual environmental improvement, as well as delivering huge benefits to our stakeholders and community.
To meet the strict criteria for the Vegetarian Society we have further developed quality and transparent relationships with our suppliers.  This has enabled us to grow our sustainable product portfolio, reduce costs, lessen the impact on our own operations and the environment. Our engagement approach means our suppliers look up to Impress as a company they aspire to partner with.
A VOICE FOR PRINT
Our business is built around sustainability – it's embedded in our company culture and we support our suppliers to ensure we produce ethical and sustainable products.