We ran, jogged and walked in the spirit of Christmas.
Launching ourselves into the festive season, our team from Impress Print Services took part in the Santa Fun Run on Sunday 15th December 2019.
A spectacular sight as we joined 500 Santa's in Bushy Park, the second largest of the capital's eight Royal Parks.  Starting at the bronze Diana fountain, we ran to the end of the mile-long Chestnut Avenue, then followed a circular 5K route to the finish line – and even saw roaming herds of deer along the way!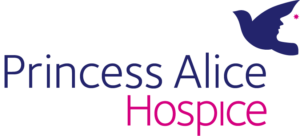 Our run and fundraising  is dedicated in memory of John McCabe our colleague and friend who recently lost his life and is dearly missed by us all.
It's not too late! If you would like to help our fundraising please click on the link below, we really appreciate your support.