A commitment to achieving year-on-year progress on sustainability.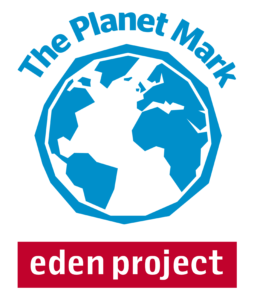 On Tuesday 14th August, Impress were delighted to receive The Planet Mark™ certificate.  The certificate was presented to Impress by Steve Malkin, founder of The Planet Mark™, at the Impress offices in Surrey.
Commenting on the award, Steve Malkin emphasized:
"We are delighted that Impress Print Services has achieved The Planet Mark.  They have consistently led the way in sustainable design and print enabling their customers to communicate effectively and in the most environmentally friendly way."
This is Impress' first year of business carbon footprint reporting with The Planet Mark™. This has entailed Impress measuring the carbon emissions of its operations for the year ending December 2017 and setting a target to reduce emissions by 5% annually.
Impress has achieved certification to The Planet Mark™ by showing good practice in sustainability including:
Measuring carbon emissions from electricity, natural gas and fleet emissions
Committing to engage employees and suppliers to drive improvement
Storing 260 tonnes CO2 by protecting one acre of endangered rainforest through the charity Cool Earth
Investing in the Eden Project to support education on climate change.
Upon receiving The Planet Mark™ certificate, Mike Kille, Managing Director of Impress Print Services, commented:
"Measuring the whole company's carbon footprint is an excellent way of focusing attention on what more could be done on many aspects of the business including logistical processes and use of energy."
About The Planet Mark™
The Planet Mark™ is an internationally recognised and trusted sustainability certification programme, recognising commitment to continuous improvement in sustainability. It is awarded to businesses, properties, new developments and projects that are committed to reducing their carbon emissions. Partnered with the Eden Project, The Planet Mark™ contributes 5% of all certification fees to the award-winning visitor attraction. Each certification also comes with 12 tickets to Eden Project, encouraging organisations to learn more about climate change and the importance of biodiversity.
The first year certification to The Planet Mark™ is based on the commitment to continuous improvement in sustainability in its business operations by measuring and reducing its carbon footprint and engaging its stakeholders. In subsequent years, holders of The Planet Mark™ have a minimum requirement to reduce their carbon emissions by 2.5% per year.