Just popping to our local M&S to drop off our used Christmas Cards in aid of the Woodland Trust.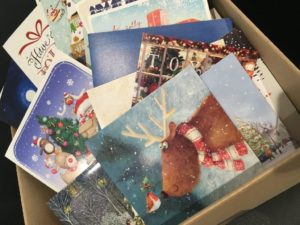 For every 1,000 cards dropped into M&S stores for recycling throughout January, a new tree will be planted in the UK. Since 2012 more than 32 million cards have been collected and 32,000 trees have been planted.
Impress are a great supporter of the scheme and are thrilled to have collected over 670 used Christmas Cards to donate.  A big thank you to everyone that contributed.
It is great that we can play a role in helping the Woodland Trust to continue vital work in creating new woodland, as well as preserving the habitat of thousands of UK species.
Happy recycling!