Peace of mind that our defences will protect against a cyber attack.
A cyber attack comes in many shapes and sizes, but the vast majority are very basic in nature, carried out by relatively unskilled individuals.
GDPR relating to personal data, the global pandemic initiating more remote working, the use of 'bring your own device' and cloud services are a range of scenarios meaning it's vitally important for us to invest in cyber security and put technical controls in place to establish an approved framework.
To remain vigilant, Impress has passed the Cyber Essentials UK Government standard.  This  technical controls accreditation will help us guard against the most common cyber threats and demonstrates our commitment to cyber security.  This high level of security for our systems will also help us drive business efficiencies throughout our organisation, improve productivity and reduce our operational costs.
Protecting the confidentiality and integrity of stored data…
Reassures others of our efforts to reduce cyber risks
Certification gives peace of mind that our defences will protect against the vast majority of common cyber attacks
Improved business continuity management
Bidding for Public Sector and Government contracts involve handling sensitive and personal information
Increased credibility and reputation, our customers feel more confident to sharing information with us
Raised awareness of threat with staff reduces risk levels
Drive business efficiencies throughout your organisation which helps improve productivity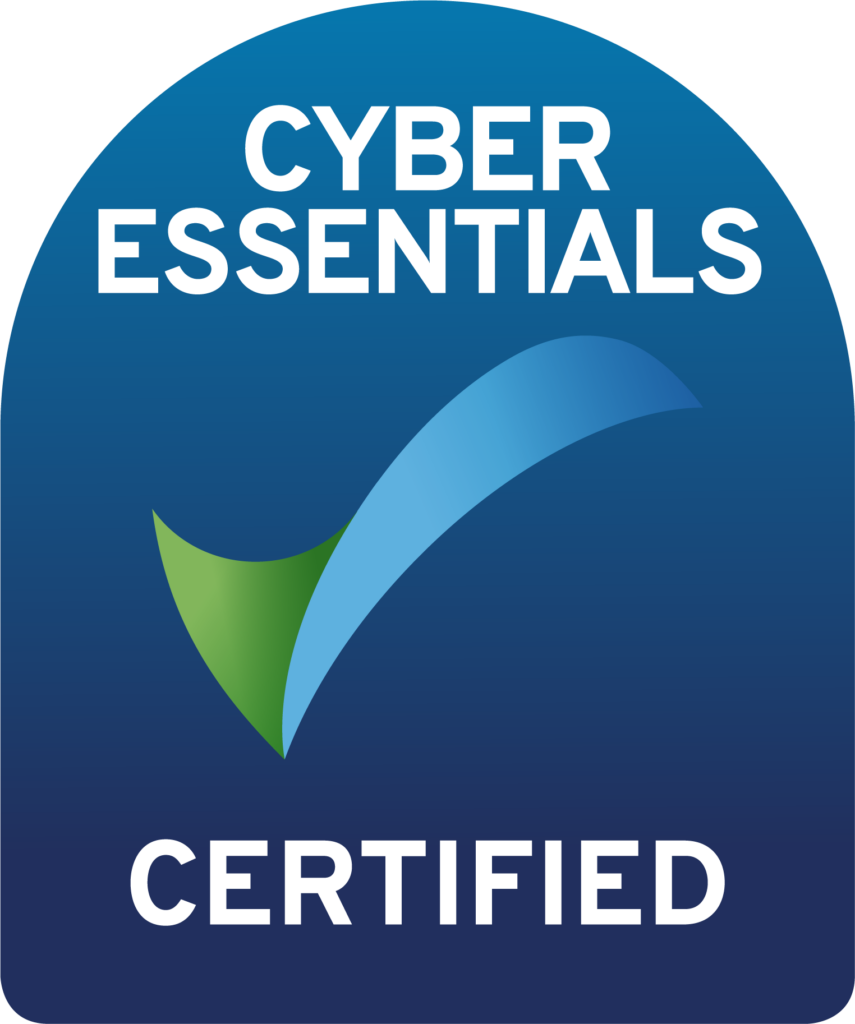 "Having cyber security measures in place reassures our clients, partners and staff that we have a clear picture of our cyber security level.  No system is ever 100% fool proof but achieving this certification gives peace of mind that our defences will protect against the vast majority of common cyber attacks."
Mike Kille, Managing Director