Personalise with full colour printed company branding and logo.
Responsible business owners across all sectors are tackling the spread of Covid-19 by optimising hygiene for their staff and customers.
To help support good practice in the workplace we have launched a new product called 'HandSan'.
HandSan is a bespoke, free standing, touch-free, hand sanitising dispenser unit. The stations look great in any setting, enhancing your employee and customer experience and helping maintain a healthy environment.
Personalised with your corporate colours and brand logo, the contactless dispensing station is ideal for retail, hair & beauty salons, schools, offices, reception areas, gyms and sports clubs.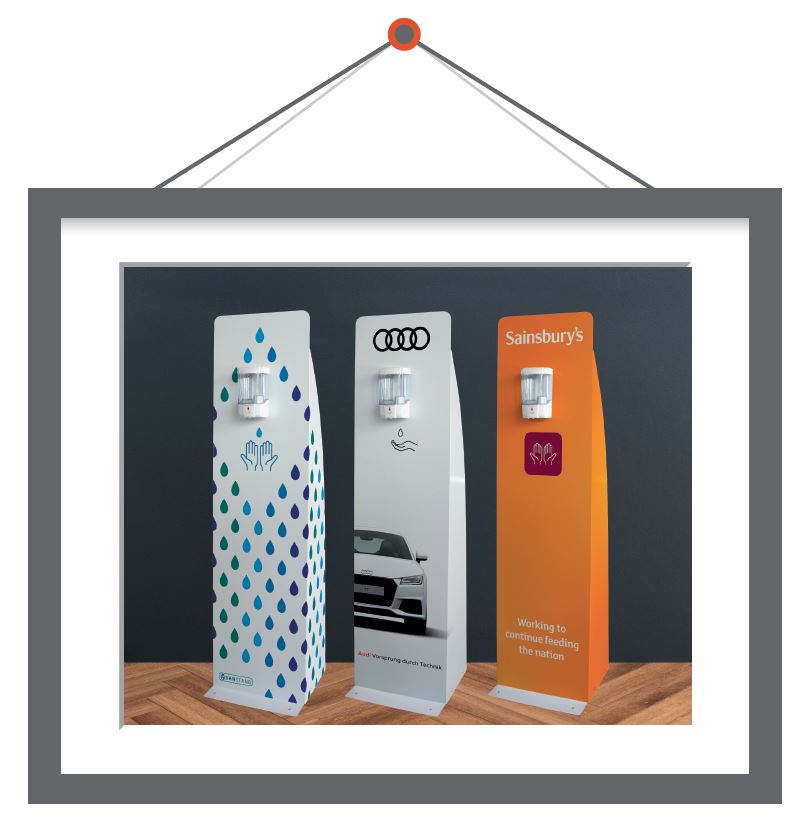 The touch free hand sanitising stations are fully weatherproof and suitable for use inside and outside.
All prices include everything you need – branding, assembly tool, 500ml of 70% alcohol hand sanitiser and delivery to one UK address.
Please contact us…
We're happy to chat to support you making your workplace safe.