Crisp packets take decades to break down in landfill & pollute our seas. Let's all pull together to stop the pollution!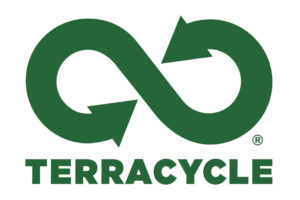 Impress are delighted to become the first crisp and snack packet TerraCycle® public drop-off location in the Borough of Elmbridge.
Impress have joined the KP Snacks® scheme working with TerraCycle® to become one of the UK collection points.  All brands of crisps, nuts, popcorn, and pretzels packaging are accepted, and the recycled material will ultimately be turned into new plastic items such as outdoor furniture.
Helen Floyd, Impress Sales & Marketing Director says…
"We are so pleased to support the crisp and snack packet recycling campaign.  When communities collect together it means larger and more sustainable shipments of waste can be sent in for recycling.  As well as helping the environment, we will also gain points which we will be donating to help our local Food Bank in Walton & Hersham."
CALLING ALL SNACK EATERS…
With over 90 staff on site at Impress, there are a few snack eaters amongst us!  Instead of putting our empty snack packets into the landfill waste bin we can now drop them off into our communal recycling collection point in our main reception and would like to invite our local community to recycle too.
ACCEPTED WASTE – EMPTY PACKETS ONLY PLEASE…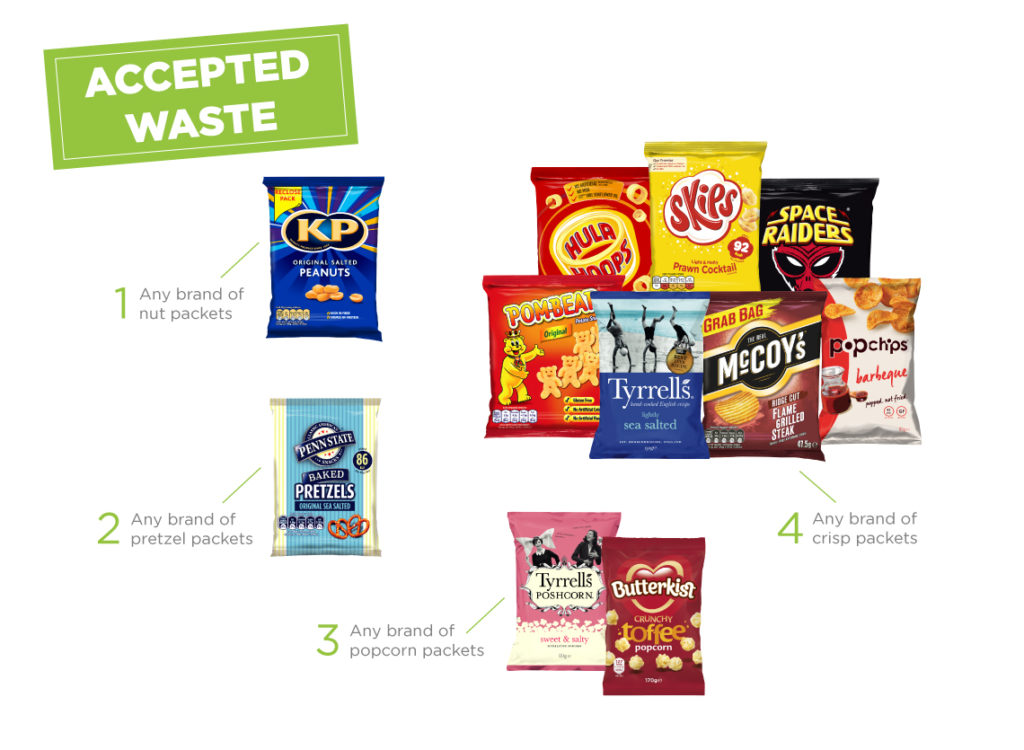 WHAT HAPPENS TO THE WASTE?
Once collected, the aggregated nuts, popcorn, crisps and pretzels packets are sorted, shredded and washed. The material is then densified into hard-granulated plastic granules. The granules are then extruded so they can be incorporated into the production of different plastic products such as fence posts and benches.
Click here to learn more about the recycling process.
REWARDS FOR THE WASTE WE RECYCLE
The other great news is, that Impress have chosen to redeem the TerraCycle® points we collect to support the Walton & Hersham Foodbank, helping local people in crisis.  How long will it take us to collect our first 600 nuts, popcorn, crisps or pretzels packets?  We'll let you know!
Happy recycling everyone.