Impress would like to thank the 165 respondents for the superb feedback, which was much appreciated.
Impress Print Services Ltd conducted a survey to gauge opinion and gather feedback from our clients. This key measurement tool gave essential feedback to help understand our clients' requirements and vision. The great response helped us to set priorities and inspired Impress to keep innovating to improve all aspects of our service, helping us to do what we do, even better.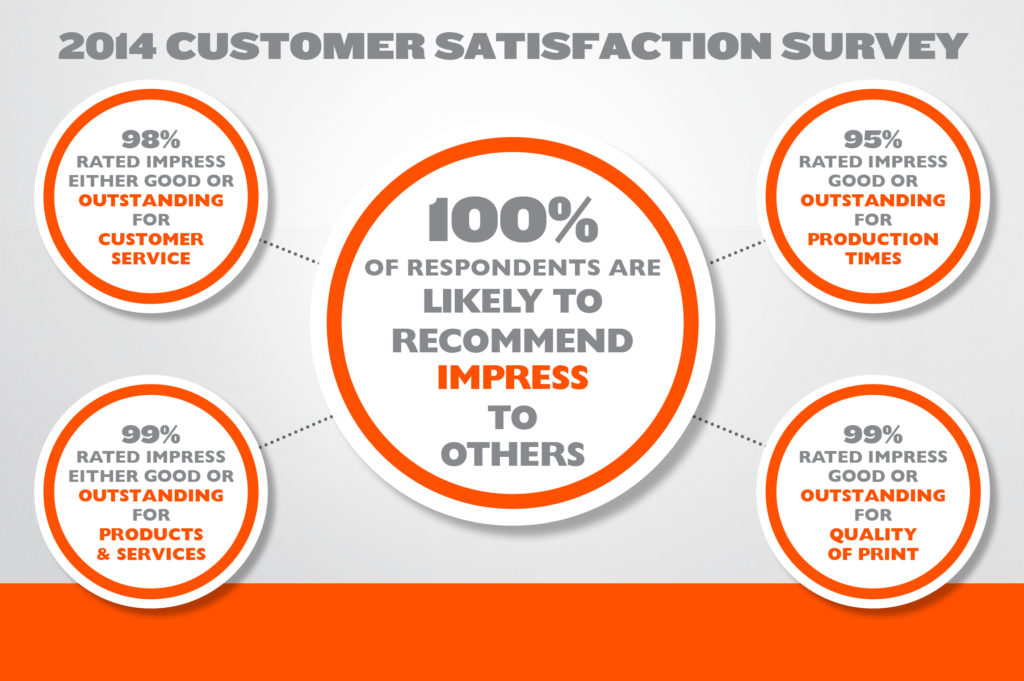 Thank you to our customers who gave us feedback… here are a few of many superb comments we received!
"We have been delighted with everything impress have done for us and the customer service from your staff is wonderful. They are always fantastic to deal with and deliver an excellent print job every time. I would recommend Impress to anyone – and frequently do!"
"I'm really happy with your services. Your costs and turnaround times are competitive, print quality great and you manage customer expectations well."
"To be honest, I really can't fault your service. It's why I use you and only you."
"After being given the responsibility for print work for our annual conference, I found Impress to be the easiest and most helpful of all. Thanks for making my workload less stressful!"
"Just keep doing what you do extremely well"